Heath Schmidt, Ph.D
Principal Investigator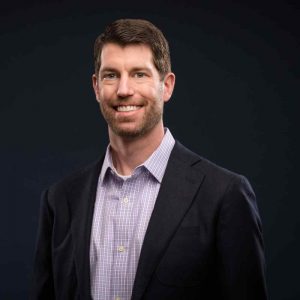 A neuropharmacologist and director of the Laboratory of Neuropsychopharmacology , Dr. Heath D. Schmidt approaches research on drugs of abuse in several ways: to understand drug addiction as a disease of the brain, to develop new pharmacotherapies to treat addiction, and to better understand how the brain works. Dr. Schmidt also explores how food, especially the Western diet consisting of foods high in sugar and fat, changes the brain to produce aberrant food-seeking behaviors that can lead to obesity. hschmidt@nursing.upenn.edu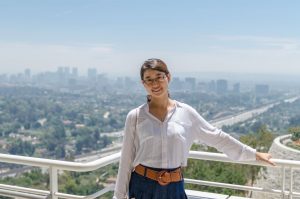 Yafang Zhang, Ph.D.
Yafang's primary research interest is studying the molecular and behavioral mechanisms underlying neuropsychiatric disorders. Yafang got her Ph.D. in the lab of Thomas A. Green at the University of Texas Medical Branch. After graduating from UTMB, Yafang continued her research with Dr. Heath Schmidt in 2016.  Yafang expanded her research interests to include neuroendocrine mechanisms underlying drug- taking and seeking behaviors. Cocaine addiction and prescription opioid analgesics abuse are two major public concerns. Using drug self-administration and reinstatement paradigms together with RNA sequencing and fiber photometry techniques, her current project aims to identify novel molecular targets, including GLP-1 and amylin systems, for the development of new medications to treat drug addiction and comorbid disorders. yafangzh@nursing.upenn.edu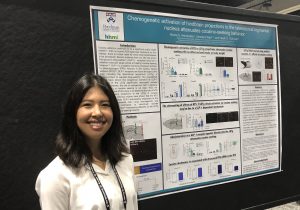 Nicole Hernandez, Ph.D.
Nicole is a postdoctoral researcher in the Schmidt Lab at Penn, having completed her Ph.D in 2019 at the University of Pennsylvania. Originally from San Diego, Nicole completed her B.S. degree in Biological Sciences from the University of California, Irvine. Nicole's dissertation project in the Schmidt lab aims to study the role of the GLP-1 system in the reinstatement of cocaine-seeking behavior. She currently utilizes behavioral pharmacology and DREADD based techniques to identify the mechanisms by which GLP-1 receptor agonists and the endogenous GLP-1 system act to reduce cocaine cocaine seeking at both the circuit and cellular level. Nicole has published 3 first author papers in the Schmidt lab and is a Howard Hughes Medical Institute Gilliam Fellow. nicolehe@pennmedicine.upenn.edu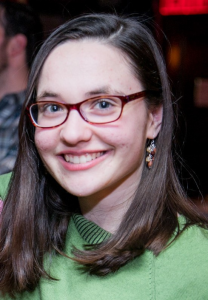 Lisa Wooldridge
Neuroscience Graduate Group, Fall 2019 Rotation Student
Lisa graduated from Middlebury College in 2016 with a BA in neuroscience. Before beginning her PhD with the Neuroscience Graduate Group at Penn, she spent three years as a research technician in the Preclinical Pharmacology research program at McLean Hospital, where she studied the cognitive effects of novel pharmacotherapies. She is interested in reward processing and its role in psychiatric disorders, particularly addiction and depression. In her free time, Lisa can be found singing classical music, cooking, or biking. lisawool@pennmedicine.upenn.edu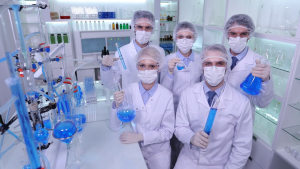 Jaffna Mathiaparanam
Neuroscience Graduate Group, Fall 2019 Rotation Student
jaffna@pennmedicine.upenn.edu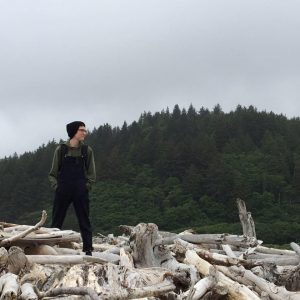 Kyla Mace
Pharmacology Graduate Group, Spring 2020 Rotation Student
Kyla is a first year PhD student in the Pharmacology Graduate Group. Before coming to Penn, she received a BA in Psychology at the University of Pennsylvania and spent 3 years working at the Allen Institute for Brain science in the Neurosurgery and Behavior group. Her research interests lie in behavior neuropharmacology, especially the neural circuits underpinning drug use. She is also passionate about the public health and policy factors of drug use and is pursuing a certificate in public health on top of her PhD studies. kmace@pennmedicine.upenn.edu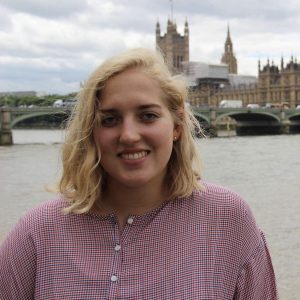 Kael Ragnini, B.A.
Kael Ragnini is a full-time research assistant in the Schmidt Lab. She graduated from Vassar College in 2019 with a major in Neuroscience and Behavior. Her research interests lie in the neurobiological basis of psychiatric disorders, especially substance use disorders and disordered eating. Kael is originally from Barrington, Illinois. kragnini@nursing.upenn.edu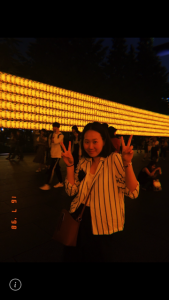 Michelle Kahng '20
Michelle is a senior undergraduate in the College of Arts and Sciences pursuing a B.A. in Biological Basis of Behavior and a minor in Hispanic Studies. She first joined the Schmidt lab in 2017 and has been working primarily with postdoctoral fellow Yafang Zhang in exploring the effects of amylin on oxycodone-taking and seeking behaviors. She has been awarded the Louis H. Castor, M.D., C'48 undergraduate Research Grant (Spring 2018) by the Center for Undergraduate Research at Penn and is looking forward to furthering her research experience in the coming semesters. She is from Seoul, South Korea and likes meeting new people!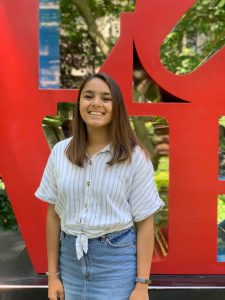 Suditi Rahematpura '21
Suditi is a junior undergraduate in the School of Engineering & Applied Sciences pursing a B.A.S. in Bioengineering, with a minor in Biological Basis of Behavior & Healthcare Management. She has been a member of the Schmidt lab since fall 2018, and principally works with postdoctoral fellow Yafang Zhang on studying the effects of amylin on oxycodone reinforcement and analgesia. Suditi has presented her work at the 2019 Philadelphia Society for Neuroscience Conference and the 2019 Center for Undergraduate Research and Fellowships Expo. Suditi is from Madison, NJ and looks forward to continuing her research experience in Schmidt Lab!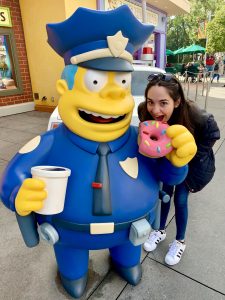 Amanda Moreno '21
Amanda is a third-year undergraduate at the University of Pennsylvania pursuing a B.A. in Neuroscience with a minor in French & Francophone Studies. She joined the Schmidt lab in the Spring of 2019 researching the effects of amylin on opioid reinforcement and analgesia alongside postdoctoral fellow Yafang Zhang. Amanda has presented her work at the 2019 Center for Undergraduate Research & Fellowships Fall Expo and has been awarded three undergraduate research grants. Her career goals consist of being a physician scientist and teaching at a research institution. Amanda is originally from Miami, Florida and loves to cook Cuban food and practice yoga in her free time. morenoam@sas.upenn.edu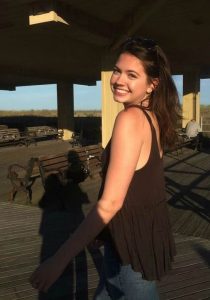 Riley Merkel '21
Riley is originally from Chicago, IL and is completing a bachelor's in Neuroscience and Psychology at the University of the Pennsylvania. Riley is very interested in the neuronal mechanisms underlying different mental health disorders, including addiction. Outside of the lab Riley is involved in Camp Kesem, a photographer for IMPACT magazine, a volunteer at the VA hospital, a peer tutor, and a member of the pre-health organization, Alpha Iota Gamma. ramerkel@sas.upenn.edu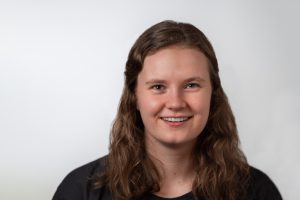 Kamryn Stecyk '21
Kamryn Stecyk is a junior from Boston MA, pursuing a bachelor's degree in Neuroscience. Kamryn joined the Schmidt lab in February of 2019 and is currently researching the role of amylin receptors in the ventral tegmental area and their significance in cocaine taking and seeking behavior. Outside the lab, Kamryn is a peer advisor and a member of the club swim team.  She loves to cook and to play and watch sports of any kind. kstecyk@sas.upenn.edu
Research Assistants
Christopher Turner, 2015-2018

Neuroscience graduate student, Univ. of Michigan

John Maurer, 2014-2017

Pharmacology graduate student, Univ. of Penn

Duncan Van Nest, 2014-2016

Medical student, Thomas Jefferson University

Adrian Arreola, 2012-2014

Dental student, Univ. of Penn

Dr. Thomas Hopkins, M.D., 2010-2011
Dr. Blake Kimmey, Ph.D. , 2011-2013

Postdoctoral researcher in the Corder Laboratory at Univ. of Pennsylvania

Rachel Schassburger, 2009-2011

Neuroscience graduate student, Univ. of Pittsburgh
Undergraduate Students
Vanessa Weir, B.S. Univ. of Penn '19

Clinical research assistant at the Hospital of the University of Pennsylvania

Jordan Wolfheimer, B.S. Univ. of Penn '17

Medical student, Geisinger Commonwealth School of Medicine

Dr. Kelsey Ige, M.D., B.S. Univ. of Penn '14

Medical doctor, John A. Burns School of Medicine

Alycia Lee, B.S. Univ. of Penn '12

Graduate student, Heidelberg University

Blake Kimmey, Ph.D. , B.S. Univ. of Penn '11

Postdoctoral researcher in the Corder Laboratory at Univ. of Pennsylvania

Michael McMullen, B.S. Univ. of Penn '10
Thomas J. Hopkins, B.S. Univ. of Penn '10